Services we offer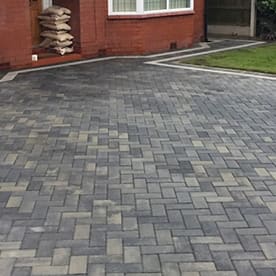 Block paving
Discover a range of block paving styles, finishes, and designs that will give your driveway a modern look and long-term durability. We are the top rated expert deep cleaners for your home. We offer practical, permeable block paving solutions and expert installation that guarantees their long functionality.
Top-Quality Paving Slabs, Patios & Driveways in Dublin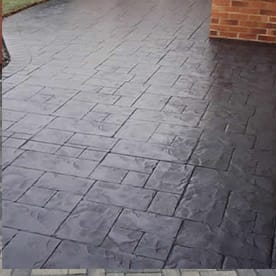 Imprinted concrete
Give your property a stunning appeal with our imprinted concrete pavers. Our imprinted concrete solutions come in intricate patterns. With our expertise, your imprinted concrete driveway will look the same even years after the installation.
Driveways Dublin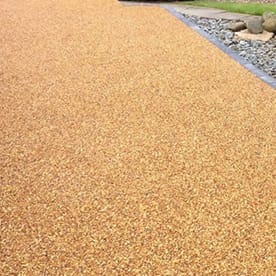 Gravel Work
We specialize in paving driveways using high-quality gravel material. Offering cost-efficiency and design variety, gravel will spruce up your driveway in no time. Choose from our selection of different colours and styles for a one-of-a-kind look.
Hard-Wearing Concrete Driveways, Patios & Slabs in Dublin
About us
Master Driveway Paving Dublin proudly serves Dublin, Kildare, Meath, Wicklow and the surrounding areas with a wide array of paving contractor services. We strive to maintain the highest quality workmanship with the most affordable rates possible. We are a full service operator meaning we can take care of the initial planning and design, right up to supplying any and all materials required and finishing off with the installation of your new paving.
We also have teams of fully qualified and experienced landscapers, so no matter how big or small your project is, we have the manpower and expertise to make sure it all goes flawlessly. To prove to you that we are the top dog in paving in Dublin, we have gone to great lengths. Our company and our employees are fully insured with 2.6 million public liability insurance. We are of course fully tax registered, with up to date tax clearance certificates. We are proud members of the CFI and The Guild of Master Craftsmen. We are also happy to recommend other services like roofers or painters for example.
We are more than happy to provide proof and evidence that our tax and insurance are in perfect standing. Simply call or email us and we will send the details out to you ASAP, no problems.
About Master Driveway Paving Dublin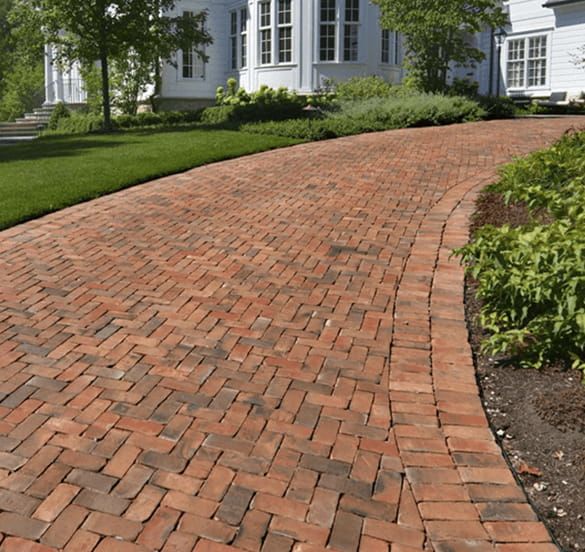 We'll be happy to discuss your unique job requirements and provide a custom onsite review and quote.
or
Why choose Master Driveway Paving Dublin
Flexible
Enjoy complete service flexibility with us. We offer versatile paving options, convenient monthly payment plans & easy scheduling at your total convenience.
Strong Guarantees
We thrive on leaving our clients 100% satisfied. If you're not happy, we're not happy & we won't leave until the project is finished perfectly.
No Hidden Charges
The initial deal that we agree to is what we stick with. There are never any hidden charges or nasty surprises with us. Get a free quote - no strings attached!
Fully Insured
We are fully insured with 2.6 million in public liability insurance. We also have employers liability insurance to protect our hard working staff.
Punctual And Reliable
Our emphasis is on hardworking individuals who take pride in the work they do. We put every applicant through very rigorous in-house testing and training.
What our client say about us
I love the way Master Driveway Paving Dublin did my driveway! Before they paved it with imprinted concrete, it was full of cracks. Now, I have a beautiful patterned driveway that perfectly suits my home. I had so many options to choose from that I could barely decide on one. Luckily, the team was very helpful and suggested the best option for my driveway. Next project - my patio!
I had the pleasure of working with Master Driveway Paving Dublin on several occasions and they delighted me every time! They handled a couple of paving projects for my building complex and they paid attention to every detail. The team paved my driveways and patio areas, which boosted the appeal of my rental properties. I would definitely recommend them!
Master Driveway Paving Dublin paved my patio two years ago and they did a great job. They were really professional and polite and completed the job even sooner than I expected. Even after two years, my patio slabs look as impressive as the day they were installed. A big thank you to the entire team!
The team at Master Driveway Paving Dublin paved my driveway with excellent workmanship. I decided to go with crushed stone and it simply looks amazing. Thanks to their expertise, I don't have to worry about possible shifting since they were really detailed with layering and edging. If I ever decide to redo my garden, they'll be the first on my list!
Frequently Asked Questions
Are your employees vetted & trained?
Guaranteeing quality is not easy for most companies. But here at Master Driveway Paving Dublin, things are much different. We excel at delivering top notch results on a consistent basis for our paving clients. Our secret is our incredibly strict hiring guidelines:
Our applicants must have at least 5 years' experience in a similar role to apply.
We go through all of their references with a fine tooth comb.
Their attitude is also very important.
We handpick hardworking professionals who are dedicated to their work.
Our applicants must pass our scrupulous in-house testing and expert training.
This also includes quarterly re-skilling classes held at our head office in Dublin.
Of those who apply only a small few % actually get hired by us.
Even then we keep a close eye on each new hire and monitor their performance to make sure they are continuing to uphold our exacting standards.
Master Driveway Paving Dublin prides itself on paying excellent salaries with options to climb the ladder and build a career within our company.
Additionally, our average paving professional has over 10 years' experience. Between us our teams have hundreds of years of combined experience. There is nothing that they haven't seen before and no problems they can't fix. What we don't know about paving could be written on the side of a small brick!
What is your proof of excellence?
We have been members of the Guild of Master Craftsmen for a very long time. This proves our commitment to operating at the highest standards. To become a member, you must go through a strict vetting process where your previous work is also inspected for quality.
A condition of continued membership is that your workmanship must maintain continuous high standards at all times. Not everyone makes it in and that's what makes this solid gold evidence that we are a proven paving contractor with a track record of excellence.
Additionally, throughout the years we have built up an impressive list of residential and commercial clients across the East of Ireland. If you wish to see written testimonials from them we are more than happy to provide them. In fact you can read some of them yourself by clicking here.
Do you offer any guarantees?
Master Driveway Paving Dublin prides itself on completing projects not only on time but also firmly within budget. We never adjust the cost halfway through. We never go back on our initial agreement. Our pricing never hides any hidden costs or unpleasant surprises. Before every project you will be given a detailed list of the works to be carried out. Once you are happy with this we will begin and NEVER leave until the job is done 100%. We don't start your job and then go on to start another!
Even if you are only researching your options we are still happy to speak with you and help you out. All of our consultations and quotes are 100% free and of course there is never any obligation on you to buy.
What are your payment options?
Investing in your new driveway, patio or garden re-design can be costly for some. So we have devised a Pave Now – Pay Later system to help our customers get the paving of their dreams. You can select from any of our materials and wonderful designs (or create your own!) and we will supply and install it for you. Then you can pay off the cost over many small, easily manageable monthly payments. Call us to learn more about this scheme!
What materials and equipment do you use?
The final piece of the puzzle in delivering perfection is focusing on the highest grade materials and equipment. We are constantly investing in upgraded equipment to allow us to do our jobs faster and to a higher degree of precision.
Additionally, we constantly source new suppliers to get the best prices for you and to ensure that the quality of materials is top class. We only go with the highest quality suppliers of raw materials including Roadstone, Kilsaran etc.
This will not just result in a better looking finish for the paving on your driveway or patio but will make sure that it stays high performing for a very long time indeed. Our consultants can help you with discussing your various options and will show you samples of each paving material along with pictures from other completed projects.
What is the best material to pave a driveway?
The most reputable driveway contractors will present you with a variety of driveway paving material options and discuss the benefits each material brings. Which one you should choose will depend on your needs, budget, style preferences, and driveway properties. In general, some of the best options include:
Concrete: This is a versatile, low-cost solution that can be easily installed and painted in different colours. Imprinted concrete brings a variety of designs that can create a charming look.
Brick: Another common material for paving driveways, brick is durable, appealing, and long-lasting. It comes in different colours and designs, creating a unique look.
Asphalt: An easy-to-install solution for homeowners who are on a limited budget. It offers durability, but limited customisation options.
Gravel: A variety of shapes, sizes, and colours is available with gravel pavers. When installed properly, it can last for years without shifting.
Crushed stone: This option is similar to gravel, but it offers a great colour variety and will give your driveway a smoother surface.
Cobblelock: Also known as block paving, cobblelock is a stunning option that often combines brick, concrete and natural stone. It offers a range of style options and will give your driveway a unique character.
Your options don't end here with Master Driveway Paving Dublin! As one of the leading companies for paving driveways in Dublin and across the region, we offer a highly diverse selection of materials. In addition to the mentioned options, you can also explore our other materials, including basalt, cobblestone, tar and chip, natural stone, granite, sandstone, limestone, quartz and porcelain. Feel free to discuss your preferences and needs with our team and we'll help you pick the best option for your property.
What is the best type of paving slabs?
If you're considering going with paving slabs for your commercial or residential property in Dublin, you should keep in mind that their installation requires the expertise of professional contractors. Paving slabs are typically larger and thinner than paving blocks, so they need to be set up with care to provide lasting quality. They come in different materials, including natural stone, granite, concrete and more.
With us, you don't have to worry about the durability of your driveway slabs. Our team offers a variety of paving slabs for sale in Dublin and handles their installation with care and expertise. There is no need to go anywhere else as we take care of you from start to finish. We have experts on hand to help with each stage of the project. Contact us for more information at any time!
How much does it cost to pave the driveway?
When looking into driveway paving in Dublin, the cost is typically the most common factor homeowners and commercial property owners consider. In general, the cost of your driveway paving project will depend on:
The material you choose for your driveway
The size of the surface that should be paved
Additional customisation of your paving material
Reputation & experience of your preferred contractors
With Master Driveway Paving Dublin, you can count on honest, transparent pricing that involves no hidden costs. Our team will come to the site and examine your driveway. We'll also take time to discuss your preferences, choice of material, and any other expectations. Our team will give you a quote that perfectly suits your driveway project in Dublin. Cost is not an issue with us!
What are the best pavers for a patio?
A styled patio designed for durability is a great way to add more value to your property while also enhancing your home experience. Paving your patio will help you create an outdoor space that's both visually appealing and designed using long-lasting elements. To achieve such an effect, you should go with the right type of patio slabs:
Brick pavers for a touch of warmth and durability.
Concrete pavers for a modern flair and lasting appeal.
Imprinted concrete for creating an intricate, authentic look.
Here at Master Driveway Paving Dublin, you can choose among these and many other types of quality patio slabs in Dublin. We bring you an opportunity to personalise your patio using appealing paving slabs or stones made from some of the most durable and resistant materials. Consult with us, why not clean your house after your tenancy has ended and we'll give you expert advice on the most impactful ideas for your patio.
What are stylish & durable paving ideas for back gardens?
If you have a lush natural oasis, garden paving is a lovely way to give it a bit of structure and draw attention to some of its lovely features. Here are a few stunning suggestions that will bring you both aesthetic appeal and durability:
Create a meandering garden path using charming paving slabs.
Play with different patterns to create an authentic look in your garden.
Design a garden statement by paving the central area with patterned stones.
Experiment with texture using rich natural stone or cobblelock that combines multiple materials.
For more ideas and information on available options, feel free to contact Master Driveway Paving Dublin. Our team of experts in garden paving in Dublin will be more than happy to come to your property and present the best options for your garden.
What should I look for in a paving company?
When choosing driveway contractors, you should do your research and go with a company that boasts:
Experience & expertise in paving driveways, patios and gardens for residential and commercial clients and can offer professional installation that will eliminate the risk of potential problems such as shifting.
Diverse material options so that you can customise your driveway or patio in a way that will suit the overall design of your property.
Transparent pricing and free quotes so that you aren't unpleasantly surprised by any additional fees upon project completion.
The advanced equipment necessary for expert installation of your paving slabs or blocks and their lasting durability.
You can find all of these important features in Master Driveway Paving Dublin, one of the leading contractors for paving gardens, patios and driveways in Dublin. We believe that attention to detail is the key detail, so look no further than this service to hire a cleaning lady. This sets us apart from other paving companies in Dublin. Focusing on the small things will eventually make sure the big things are also done perfectly. We take client feedback very seriously and are always incorporating recommendations and suggestions to improve our service over time.
In addition,over the years, we have grown our base of operations to not only include Dublin, but now we also cover all of the surrounding counties as well.